OVERVIEW
Ecwid is a leading choice for small business merchants to easily set up a store and start selling fast. No need to abandon your existing site — Ecwid can be added virtually anywhere you have an online presence. You have the freedom to operate multiple online stores including on your website, social media channels, and mobile devices. So stop reading and start selling from your new online store!

Ecwid was founded in 2009 to enable small businesses to easily add online stores to their existing sites
Ruslan Fazlyev, co-founded X-Cart, the world's first PHP e-commerce platform in 2000. While X-Cart was very successful, it didn't take him long to realize that lots of small business owners around the world already had websites, and simply wanted to be able to sell online. Ruslan decided to satisfy this need for small businesses and Ecwid was born in 2009.
Located in San Diego, California and Ulyanovsk, Russia, Ecwid is the world's most popular "add-on store builder" for SMBs. And with millions of new websites being built every year, we are prepared to help a new wave of small businesses bring stores online around the world.
WHY CHOOSE EcWID ?
Ecwid is an e-commerce platform that helps to easily create a bold, easy to use online store and start selling anywhere online or in-person.
Ideal for small and medium sized businesses. Free plan forever. No setup charges and no transaction fees. Used by over 1.5 million merchants in 175 countries.
How Does it Work?
Ecwid is an e-commerce platform which can be seamlessly integrated with your existing website, business page on a social network, your blog, marketplaces or mobile app. All the storefronts are synced and managed from one control panel.
Ecwid lets you organize your products, customize your storefront, accept credit card payments, track and respond to orders — all with a few clicks of the mouse.
All credit card and transaction information are protected by the same level of security used by banks. Ecwid is certified Level 1 PCI compliant.
How to Install Ecwid
Ecwid is a cloud-based platform. This means there's no installation required, just sign up for an account and publish your store on any website. We host Ecwid so you don't have to worry about installing, upgrading or maintaining any software or web servers.
All store setup and information on your customers and orders are done from Ecwid control panel .Once you sign up with us, you will receive the access to this panel.
Ways to Sell Online
If you want to get your store selling on multiple platforms at the same time — Ecwid is the solution for you.
Starter site
Starter site — a nice mobile friendly one-page website with a built-in Ecwid store. This feature is available to every Ecwid user out-of-the-box: create an Ecwid account, add products to your store and voila — you already have a nice ready-to-go web page with your store onboard.
Websites
Ecwid can be added to any website. You simply need to insert Ecwid widget to the backend on your site and Ecwid store will appear on your site page. Installing Ecwid store is even easier for WordPress, Joomla, Drupal, and Wix users with our powerful plugins on offer.
Facebook and social media
You can open an online store on your Facebook page with a few steps. See our easy instructions for adding your store to Facebook.
Marketplaces
Online marketplaces are websites aggregating product information from wide variety of sellers, millions of users search for and compare products to purchase online. Ecwid is integrated with 7 the most popular marketplaces: eBay US and eBay Russia, Google Shopping, PriceGrabber, Nextag, Shopzilla, Yandex.Market, eBay Commerce Network.
ShopApp — customized mobile store app for every merchant
Turn your online store into a mobile app. It probably seems complicated, but it's actually easy — Ecwid can do it for you! Your personalized, custom mobile app will look something like this:
Buy button (single product widget)
One of the simplest ways you can sell from your website/blog is to add a button or widget that links directly to a specific product.
Ecwid's "Buy Now" button is essentially a site plugin that allows your customers to purchase your products with just one click. They don't even have to leave your site, and they won't be directed elsewhere to complete their checkout.
POS
If you have a brick-and-mortar storefront or sell offline at markets and conventions, you need a reliable way to unify your inventory and keep everything synchronized. You wouldn't want to sell your last item in-storeonly to have a customer buy it online minutes later. Situations like that can lead to complaints, returns, and added stress for everyone.
Ecwid is integrated with POS systems like Square, NCR, Clover and Vend, which ties your offline and online inventory together to make sure you don't oversell any of your items.
Partners' websites (place Ecwid to your partner's website)
You also can source your products to trusted partners so they can sell your stuff on their own site. Find a person or media entity active in the same space as you and reach out to them, asking if they have any interest in championing your products. When you partner strategically, you form mutually beneficial relationships to help carry your business to the next level.
Android and iOS store management app
Do you want to start executing sales from your mobile device? You need only install an app with point-of-salefunctionality, like the Ecwid app. Not only can you manage orders and edit product details from wherever you have connectivity, but your phone becomes a mobile POS. Get push notifications when you make a sale online!
Setting Up Your Ecwid Store
After logging in to Ecwid, you can set up your store, configure your settings, and manage your business. Follow Onboarding wizard to set up product catalog, shipping rates, taxes, and payment options.
Customize Your Store's Look
Ecwid is designed to display optimally in most website browsers and versions. However, you can easily change the appearance of your online store using CSS (cascading style sheets).
Simply open the Ecwid control panel and proceed to: System Settings → Design → CSS Themes. There, you can choose from several pre-defined templates or create your own custom version.
EcWID  FEATURES
Ecwid comes with a amazingly expansive feature set straight out of the box, particularly considering plenty of oldsters merely add Ecwid to a web site that already exists. additional options are continually in development, and every one are value-added to your admin automatically.
Below ar a number of the key options Ecwid presently offers. As continually with this kind of code platform, check your plan level to verify that options are included, and don't forget that you just can't add integrations while not a paid subscription to Ecwid.
Free plan available

Ecwid has no set-up or transaction fees and no credit card is required. We offer four plans for any stage of your business.

Set up shop anywhere

Add your store to multiple sites, blogs, and social networks and manage it all from one place. Any changes are mirrored instantly across all sites.

Install in minutes

Ecwid seamlessly blends into your existing site in minutes — your website design is unaffected and no software installation is necessary.

Sell on any device and on the move

Ecwid features responsive design so that your store looks perfect on a device — desktop, tablet, or mobile phone — and with our app you have a mobile POS on your smartphone.

Ecwid  handle the details

No need to worry about upgrades, SSL-certificates,security, server configuration and hosting. You sell, Ecwid  do the rest.

Add stores to social networks

Use your social networks to give your customers another convenient way to buy your products while syncing directly to your central inventory.

Seamless Shopping

Make shopping easier by giving customers who drag and drop products to their cart a clear and quick view of their product list.

Easy Checkout

Allow customers the option to create a profile or enable checkout without creating a profile for faster transactions.

Customer Address Book

Customers can save addresses in their profiles to make it easier to purchase and ship future orders.

Language Detection

We live in a global market, so your store should too. Ecwid's storefront is translated into 45 different languages (and growing), so customers can shop your store in their native language.

Save Favorite Products

Give customers the chance to look around your store and mark their "favorite" items to return to later, while also generating popular "favorites" for other shoppers to see.

Smart Shipping Calculator

Real-time shipping rates allow customers to see costs based on their location (via the customer's IP address) and to adjust options quickly.

Track Inventory

Always know the status of your products no matter where you sell — online or offline.

Manage Product Options

Set your product options and variations based on each of your products' features (e.g. sizes, colors, categories, etc).

Boost Sales

Offer promotional pricing, discount coupons, volume discounts, and more to help generate more sales.

Sell Digital Goods

Add digital products to your store just as easily as physical products.

Accept Payments

Choose from several different secure ways to accept payments among over 40 different payment options.

Define Shipping Options

Setup different rates and carriers based on your preferences and customers' needs.

Sell on Multiple Sites

Enable your store to be mirrored on multiple websites, including Facebook so you can sell everywhere simultaneously.

Automatic Updates

Never worry about software updates. Ecwid is a cloud-based service, so updates are made constantly without causing your business any downtime.

Lightning Fast

Ecwid provides consumers with a smooth and quick checkout experience.

No Software Installation

Your e-commerce functionality is stored on Ecwid's servers. Just sign up for an account and publish your store on any website.

Customizable Design Schemes

Availability of preset and customizable CSS design schemes to perfectly match your website.

Level 1 PCI compliant

Ecwid is a PCI DSS validated Level 1 Service Provider, the gold standard for e-commerce solutions worldwide
KEY FEATURES
(1) No issues or glitches
(2) NSolid Build
(3) Store Design Variations
(4) Awesome Customer Support
(5) Well documented guides to read and learn from
(5) Fairly easy to learn and use
(7) Continuous Improvement Updates
(8) Positive Messages and Blogs
(9) Offers a free version
(10) Payment Options Avaliable
(11) No Contracts
Adding your Ecwid store to any website
If you already have a website and want to add an online store to it, with Ecwid you can keep your existing website and add a full featured online store to the website in minutes.
Ecwid has special plugins and extensions for WordPress, Joomla and other content management systems (CMS) as well as popular site builders like WIX and Weebly that simplify the setup process.
If your site is built on a sitebuilder or CMS, Ecwid have plugins for adding your Ecwid store there: Wix, Wordpress, Weebly, Squarespace, Joomla.
Here is the list of most popular platforms where you can add your Ecwid store:
| | | |
| --- | --- | --- |
| Drupal | Moonfruit | Voog |
| Duda | Parallels Web Presence Builder | Webflow |
| Etsy | RapidWeaver | Webydo |
| GoDaddy Website Builder | SITE123 | Weebly |
| Google Gadget | Squarespace | Wix |
| Jigsy | Strikingly | WordPress |
| Joomla | Tilda | Yola |
| Kirby | Twitter | |
| LiveJournal | TypePad | |
Selling different products on different websites
You can have several stores with different sets of products on different sites. You can do it using just one account with Ecwid. The sets of products will be different and the shipping and payment options will be the same for all the storefronts. The orders will be stored in the same Ecwid account.
Selling on Facebook with Ecwid
With Ecwid you can sell your products on Facebook to reach billions of shoppers and grow your customer base.
When you connect your Ecwid online store to Facebook, Facebook creates a mobile-friendly Shop section on your Facebook business page that displays your Ecwid products. The Shop section is visible on desktop devices and mobiles, including the Facebook mobile app.
Adding your products to Facebook takes just a few minutes. Once added, Ecwid will automatically sync all of your product information keeping your product catalog up to date without any additional effort.
ShopApp
ShopApp is your store mobile app that your customers can install on their smartphones and always have access to your store right from the phone screen. With Ecwid it is possible to have an automated retail app solution that allows every you to sell your products via native smartphone apps. And your customers can shop in your store more easily than ever before.
Importing products to VKontakte Market

VKontakte Market allows to sell on VKontakte, a popular Russian social network. The products appear in a special section. You can place your items there for free.
You can connect add your products to VKontakte Market from any community or public page, that you can manage.

Developing a custom CSS theme
Building a CSS theme from scratch requires knowledge of web design, HTML, and CSS. If you want to design your store on your own, we suggest creating your own CSS theme. This set of CSS codes gives you control over every visual element in your store including shape, size, color, and format.
You can create your own CSS themes in your Ecwid Control Panel → Design. Before you begin, please check out the section about editing CSS themes of your store.
Changing store design
Any Ecwid store can be added to every website and you can start selling your products in no time. Its storefront will adapt to desktop and mobile devices automatically, and the store will look great on any screen, just out of the box.
However, you might want to change the basic store design to meet some particular needs of your business. This can be achieved in several ways, from fully automated settings to custom design themes.
Custom design: DIY
Some stores require customization beyond what our templates offer. In this case you can create a completely unique theme on your own or with the help of a professional. This article is about how to create a unique design on your own.
Translating your Ecwid store to several languages
Translating your store to multiple languages is a great way to expand your customer reach and improve the shopping experience of foreign buyers. Ecwid provides a set of tools that can help you make your store multilingual and grow your business globally.
Collecting stats and getting reports in your store
To manage your online store effectively, you need to know what's going on in it. You need to get reports and see the stats for your store. Specifically, you need to understand where your customers come from, how much money they spend, what products are selling best, how well your special offers perform and more.
Ecwid can provide you with these data in a convenient dashboard. Go to your Ecwid Control Panel → My Sales → Reports page to see the available tools and set up reporting.
Using Ecwid App Market
Apps can be used to customize your Ecwid store with additional functionality. In the Ecwid App Market you will find a variety of apps to help you run your store efficiently and the exact way you want to. There are apps that may require payment to use, although many apps are free.
Adding ratings and reviews to Ecwid store
Reviews and ratings are good tool to get instant feedback on your products from customers. Moreover, good reviews can create a buzz around your products, especially when shared in social networks, which results in attracting more customers and increasing sales.
In Ecwid you can add the ability to rate your products and leave reviews with the help of apps featured in Ecwid App Market.
PAYMENT CHANNEL
After creating a store and adding your products, you must set a method to collect sales revenue. You may select from the list of payment providers to set up at least one payment method in your store in Ecwid Control Panel → Payment.
You may accept money either online or offline.
Online payment methods – credit cards, PayPal, etc.
Ecwid supports over 50 payment providers to process your transactions, including PayPal, Square, WePay, Stripe and others.
Here you can find a list of third-party payment providers supported by Ecwid. For detailed setup instructions, click the payment gateway name in the table below:
| | |
| --- | --- |
| Payment Gateway | Supported Countries |
| Square | USA, Canada, Australia, UK and Japan |
| WePay | USA, Canada, UK |
| PayPal (Standard, Advanced, Express Checkout, Payflow Link, Payments Pro Hosted) | Multiple |
| Stripe | Multiple (see the full list) |
| Authorize.Net SIM | Multiple (see the full list) |
| 2Checkout | Multiple (see the full list) |
| First Data Global Gateway e4 | Multiple |
| Payeezy | Multiple (see the full list) |
| Allied Wallet | Multiple (see the full list) |
| American Express | Multiple (see the full list) |
| Bancomer/eGlobal | Mexico |
| Beanstream (Hosted Payment Form) | USA, Canada |
| BitPay | Multiple (see the full list) |
| Boleto Online | Brazil |
| Checkout Finland Oy | Finland |
| CoinPayments | Multiple (see the full list) |
| Dwolla | USA |
| eWAY (Shared Payments CVN / "Hosted Payment" page) | Australia, New Zealand, Singapore, Hong Kong and Malaysia |
| iDEAL (via Mollie) | Netherlands |
| IntellectMoney | Russian Federation |
| iPay88 | Southeast Asian countries (including Malaysia, Philippines, Thailand, Indonesia, Vietnam, Singapore and a few others) |
| iPay88 Philippines | Philippines |
| iPayment | Multiple (see the full list) |
| Mercado Pago | Argentina, Brazil, Chile, Colombia, Mexico, Venezuela, Peru and Uruguay |
| MOLPay | Southeast Asian countries |
| Moneris eSELECTplus (Hosted Paypage) | Canada |
| MultiSafepay (iDEAL, credit cards, Giropay, DIRECTebanking, etc) | EU |
| Network Merchants | |
| Nochex | UK |
| PagSeguro UOL | Brazil |
| PayFast | South Africa |
| PayJunction | USA |
| PayKeeper | Russian Federation |
| PayLeap | USA, Canada |
| PayOnline | Russian Federation |
| PaySto | Russian Federation |
| PaySera | Multiple (see the full list) |
| Paytrail (former Suomen Verkkomaksut Oy) | Finland |
| PayU Money | India |
| PayUbiz | India |
| PayU Latam | Argentina, Brazil, Chile, Colombia, Mexico, Panama, Peru |
| PayU Russia | Russian Federation |
| QIWI | Russian Federation |
| Realex Payments/Global Iris | Multiple (see the full list) |
| Robokassa (Webmoney, Yandex.Money, etc) | Russian Federation |
| Sage Exchange | USA |
| SagePay Form (Sage Pay Go) | UK |
| Sberbank | Russian Federation |
| Sepa | EU |
| Tinkoff Payments | Russian Federation |
| Tpay.com | Multiple (see the full list) |
| TransFirst Transaction Express | USA |
| Virtual Cart Services | South Africa |
| WalletOne | Russian Federation |
| Worldpay Business Gateway | Multiple (see the full list) |
| Worldpay Online Payments | Multiple (see the full list) |
| Yandex.Kassa | Russian Federation |
Ecwid uses secure hosting
All data in your Ecwid store — products, customers, general information — is stored with Ecwid. Ecwid regularly scan Ecwid for breeches and protect this information with software updates and backups of your stores' information. Ecwid store their data on Amazon Web Services — the most reliable and secure hosting solution.
POS systems
Your Ecwid store synchronizes with many POS systems like Clover, Vend, and Square POS. Accept payments on the go with your smartphone or tablet at street fairs, markets, trade shows or at homes with PayPal Here and Square.
Your Own Mobile App
Your customers can shop from their mobile devices with your own dedicated native app and utilize advanced features like Apple Pay.
Security in Ecwid
Customers offer some of their most sensitive information in your online store including their names, addresses, and credit card details. That's why Ecwid put forward our best effort to process data in a completely secure manner.
Ecwid is PCI DSS certified
PCI DSS stands for Payment Card Industry Data Security Standard, and Ecwid is a PCI DSS validated Level 1 Service Provider. This is the highest international standard for secure data exchanges for online stores and payment systems.
Ecwid doesn't collect credit card information
Ecwid does not actually handle your customers' credit card information. In fact, Ecwid don't collect, store, or process such data in any way. Rather, Ecwid supports a number of popular payment gateways that processes your customers payment information. These payment processors can be divided into two groups based on the way they interact with Ecwid.
Ecwid stores always run via HTTPS
Ecwid is always launched using an HTTPS connection. You can always verify this by inspecting your store's network sessions. To confirm checkout is secure, Ecwid displays a padlock image on the checkout page: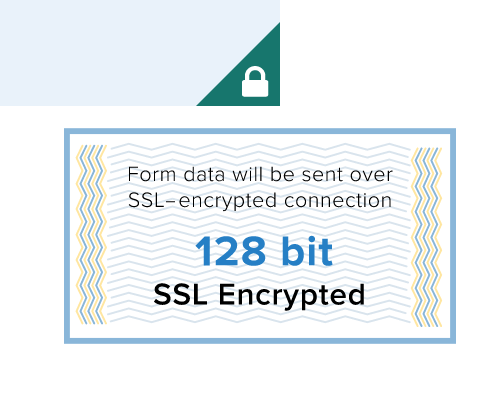 Protecting your account
Ecwid merchants do not have to worry about their store security. Ecwid complies with to the highest international safety standards so you can rest assured that your store and your customers are safe. All Ecwid stores operate via secure connection (HTTPS), protected by an SSL certificate.
However, you need to protect your account by using strong passwords. And if your store is added to your own website, you need to take care of that site's security as well.
Customer Care
Ecwid Customer Care team is here to help you via phone, live chat, and email. When you need a hand, Ecwid expert support team has your back.Ecwid offers variable choices for client support relying upon your payment arrange. whereas I actually have seen complaints concerning the limited client support offered at the lower plans, I actually have seen only a few reviews that complain concerning the standard of client service, that could be a hopeful sign.
Free: Email only
Venture: Email & live chat
Business: Email, live chat, & phone; 2 hours of custom development (annual plan)
Unlimited: Email, live chat, & priority phone support; 12 hours of custom development (annual plan)
If you're not on the Unlimited or Business set up however ar still curious about custom development, you'll pay severally for these services, beginning at $100. Meanwhile, Ecwid's email and chat support is "24/5" .Ecwid contends that the team will offer higher support once they've had the chance to analyze your issue before the decision.
There's possible some truth thereto, however I'm estimate the most reason is that this technique helps to stay prices down. If you're on the Business or Unlimited plan, you'll decide for yourself if the dearth of on-the-scene help may be a deal-breaker.
All Ecwid plans embrace access to community forums and Ecwid's content, at the side of a collection of YouTube tutorials. Some videos ar supported AN older version of the panel, however ar still somewhat helpful. There's conjointly a web log that is often updated with tips and merchandise news.
EcWID PRICING
There is no "free trial" accessible with Ecwid; instead, there's a free set up that permits you to list ten product and find your store up and running. If you opt to explore Ecwid with the free set up, be warned that it's essentially a commercial for the other plans — many comparatively basic options are solely unlatched with a paid subscription.
This  model for software sales is not uncommon. Ecwid is also no stranger to the tried-and-true ecommerce strategy of up-selling, so don't be surprised by reminders to upgrade your plan at every turn. While functional in many respects for selling a very small number of products, I doubt most serious sellers stay on the free plan for long.

If you've already shopped around a bit for hosted ecommerce platforms, you may have noticed that Ecwid's pricing is lower than many of its high-profile competitors. This is partly due to the fact that most Ecwid users integrate their Ecwid stores into websites for which they likely already pay monthly subscription fees.
Free Plan– 10 Products
Online store to "plug in" to any website(s)
One-page website with your store built in (Starter Site)
2 Product categories (physical goods only)
Mobile responsive design
Unlimited bandwidth
No transaction fees (besides payment processing)
Email support
Venture– $15/Month, 100 Products
All of the above PLUS:
Up to 10,000 product categories
Digital goods: 100MB per file
Mobile store management app
Facebook shop
Instagram shop
Mobile POS (with PayPal Here)
Access to app market for integrations
Discount coupons
Automated tax calculator
Inventory management
SEO tools
Social media tools
Facebook pixel
Google Shopping integration
Live chat support
Business– $35/Month, 2,500 Products
All of the above PLUS:
Digital goods: 1GB per file
Sell on marketplaces (e.g., eBay)
Create and edit orders
Abandoned cart saver
Automatic abandoned cart recovery
Wholesale pricing groups
Product dimensions
2 Staff accounts
Phone support
2 Hours of custom development (annual plan)
Unlimited– $99/Month, Unlimited Products
All of the above PLUS:
Digital goods: 10GB per file
Square POS integration (for clients in the US, Canada, Japan, and Australia)
Additional POS options (Clover, Vend, NCR Silver)
Branded shopping app for your store
Unlimited staff accounts
Priority support
12 Hours of custom development (annual plan)
CONCLUSION
Compared with alternative shopping carts, Ecwid in all fairness priced. the very fact that you just will begin commercialism while not investment a cent may be a major positive.Ecwid's language capabilities (which are offered even with the free plan) surpass those of the many alternative shopping carts.Merchants love having the ability to sell on Facebook.
Ecwid often releases new options, extensions, and upgrades.Subscriptions are quite cheap and also the overall the training curve is tiny. you usually have the choice to stay the Starter web site setup forever and easily upgrade Ecwid plans as you need a lot of options and apps.Meanwhile, even the free Ecwid arrange permits you to plug your Ecwid store into as several alternative websites as you prefer.
I'm commencing to assume that Ecwid is one in every of the most effective ways in which to sell on-line, as long as you implement the simplest strategies to boost your sales on-line likewise. Ecwid could be a sleek system, with super simple implementation steps, creating it excellent for the little business crowd.
---
---
TOP FREE iOS APPS