Best Live Chat Operators for your Website. Lead Generation & Chat Agents Services
DeskMoz provides 24×7 (350+ days) Live Chat Operators for your Website
DeskMoz is a pioneer in providing Live Chat Agents Services at dirt cheap prices! At DeskMoz, they believe in providing best services. All their live chat support & lead generation plans are cost-effective & can be tailor made as per your requirements.At DeskMoz, they believe in providing best services with an alternative belief system, which says, 'whatever it takes, let customers be with you!' With the team of 100+ enthusiastic experts, DeskMoz is a complete package for your Desk needs. If you are looking for 24×7 Live Chat Operators, Email Management Service, Tickets-Management, they are here!
Who They Are
Activant solutions was founded in 2005 with a vision to provide superior quality services at most affordable prices. Delivering best customer support to their clients in the USA, the UK, India, Australia and other parts of the world, they proudly completed 12 Years! They are glad that during this journey, they were able to satisfy our clients, as well as other stakeholders. For last 12 years, they have helped their clients from different industries including Education, E-commerce, Real Estate, Jewellery, Technology, Retail Business, etc.
Their  Skills & Expertise
Unlike their competitors, their Chat Agents behave like humans, not bots. They know that for your business, customer engagement is an important key to success. They agents are trained to get the visitors' contact details without sounding like bots. Each of their agents is recruited after the proper screening, which includes IQ Test, Grammar Test, Typing Speed Test, Chat-Skills Test, & Personal Interview. If they are working for us, they are good with all the chat services we are providing to our clients.
FEATURES
Personalizing The Dashboard –
You can access your DeskMoz Dashboard & get it personalized.
By-default the Email address which you sign-up with is selected as the Email address on which we would be sending you all the Sales Leads & the Support Tickets, but, if you want both or either of them to be Emailed to a different Email address, you can update the Email address from the Websitestab.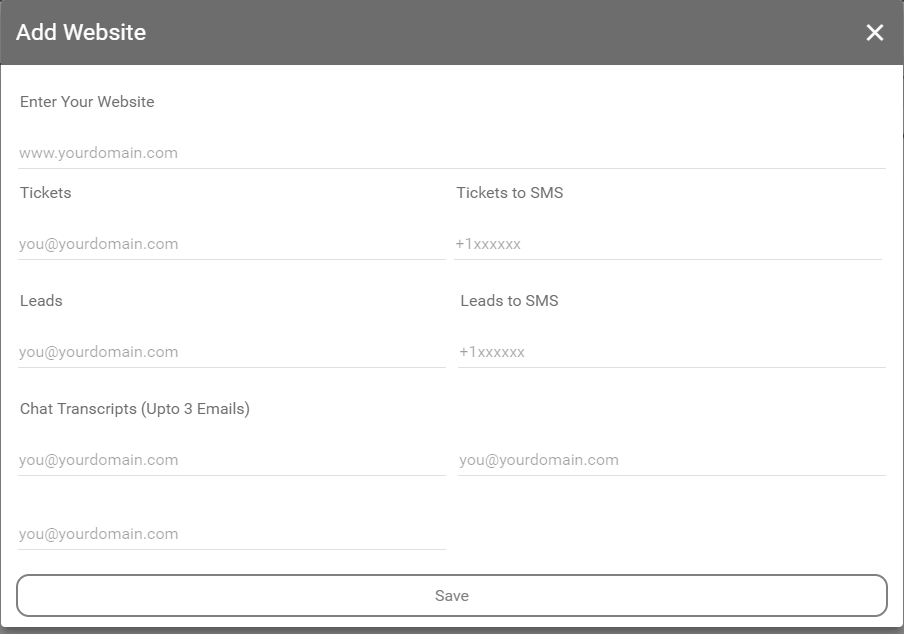 Sharing FAQs
They ask you to share your customer support FAQs from the FAQs Tab > Add FAQ to help us start the training their Chat Agents for your website.
To begin with, you can provide the basic FAQs, so that by the time you share the comprehensive FAQs with them, their Chat Agents would have already learned the basics of your business.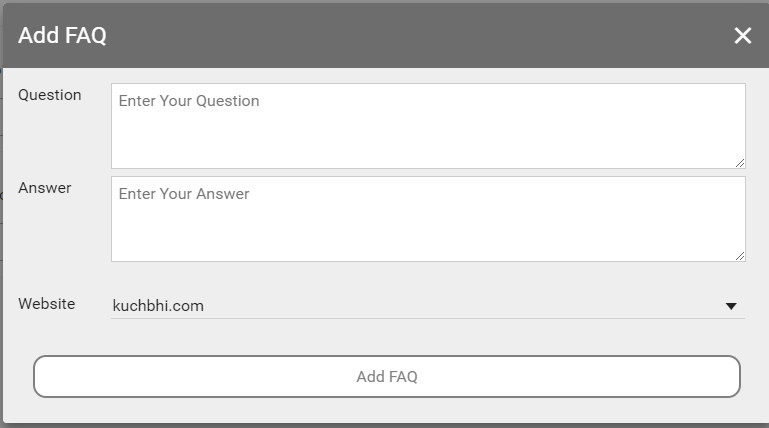 Need Help in Preparing FAQs?
A little confused as to what exactly to cover in the FAQs. Hm?
Well, not to worry. Just let their know & they will help you in preparing a perfect set of FAQs or if you want, they can get the FAQs prepared for you on the basis of the information available on your website, get them approved from you & forward them to their Training Team.
Embedding Chat Tool
While they are training their Chat Agents, they ask you to embed their free live chat tool in your website.
You can copy the code from Websites tab > Setup Instructions & paste it right before the closing "</body>" tag on all the pages you would like the chat tool to appear.                                                                                                                 

Training in Full Swing
From the moment you share the FAQs with us, they start with the training of their Live Chat Agents specifically for your website. The training is provided on the basis of the FAQs, your specific instructions & your website content.
Under this 48 hours training, they train at least 9 Chat Agents (2 main Chat Agents & 1 backup Chat Agent for each shift), Shift Managers, Lead- QA Team, Lead- Compliance Team & of course, your Dedicated Manager.
Chat Agents Deployment
As soon as the training gets completed (mostly before 48 hours), they will deploy their professional Chat Agents to your website. You would have already embedded their chat tool or provided access to your chat tool for that.
The Seamless Support Experience Begins
In order to ensure that your valuable visitors & the precious prospects get the most amazing support experience, their Chat Agents are going to stay live on your website 24×7 (or for the hours defined by you). You can check the up-time anytime from the Dashboard tab.
Sales Leads & Support Tickets right into your Inboxes
Every time their Chat Agents generate a Sales Leads or cut a Support Ticket, you will receive all the details of the chat, including the chat transcript not only by Email but by SMS as well.
They leave no stone unturned in boosting your sales & follow-ups.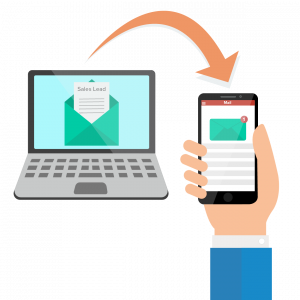 To get started with their 10 days free trial, click here & fill-in the sign-up form.
---
---
---
iTUNES MUSIC – NEW SONGS